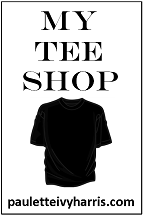 Alert! Shipping Options:
FedEx Ground, FedEx 2 Day, FedEx Standard Overnight and USPS First Class Mail and USPS Priority Mail are offered for Carts containing 2 or less items.
For Carts with 3 or more items, USPS First Class Mail or some FedEx shipping options may not be available.
Please consider limiting your Cart to 2 items per purchase for all the USPS and FedEx shipping options.
Important: All products are custom printed individually, per your order, therefore are NOT RETURNABLE and purchases are FINAL. After your purchase, allow up to 7 business days for the printing process to complete plus the shipping days based on the shipping method selected at Checkout.
Thank you for shopping at My Tee Shop.