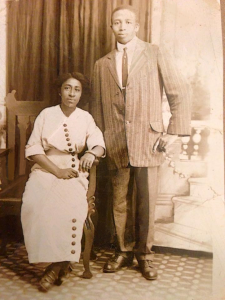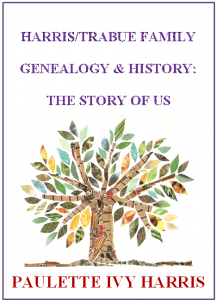 Click on cover to view PDF pages. Click on photo to view a slide presentation.
The HARRIS/TRABUE FAMILY GENEALOGY & HISTORY: THE STORY OF US made its debut at the First Harris/Trabue Family Reunion on June 26, 2015 in Atlanta, Georgia. It is a 200-hundred-year accounting of five generations of an African-American family whose ancestors left behind, for their descendants to discover, a legacy of participation in the Civil War fight for U. S. citizenship due Black Americans and of defending freedom abroad as soldiers in the U. S. military; a legacy of seizing the American dream of land and home ownership; of aspiring to and accomplishing professional careers; of keeping faith with God and holding sacred the family unit as the sources of emotional strength and encouragement.
The book's 243 pages includes a historical narrative summary of documented facts and family oral history, maps, ancestor profiles, and reproductions of actual archival records for the reader to trace this family's ancestry back to 1797. It includes a photo exhibit of ancestors and their burial sites--the oldest photo taken on tintype in the 1860s. Also, view the informative 22-minute slide presentation called THE TRABUE LINEAGE, narrated by the author.
Join the journey back in time to discover the Harris and Trabue ancestors who, by their example, illuminated avenues of opportunity for their present generations to succeed. (Above photo of LeRoy & Beatrice Trabue, courtesy of Tessa Trabue from her personal archives.)
Book and slideshow were researched, written & produced by Paulette Ivy Harris.
THIS IS A FREE E-BOOK!